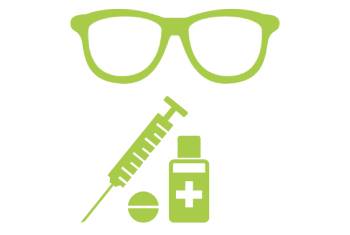 In-house optical store offers a wide variety of spectacles, sunglasses and Pharmacy store.
Recognized hospital with NABH accreditation.
Internationally acclaimed doctors.
Well qualified and experience doctors
Trained and qualified optometrists and staff
Different departments with diagnostics.
Equipped operation theater with advanced technology.
Great savings compare to other hospitals.
Health insurance facilities.
Perfect safety measures adopted to ensure safe procedures.
I visited them 3 times already, and find them extremely humane... which is my first need with any medical emergency eyes being the most. Not money minded, very down to earth, and approachable doctors and staff. One of the best eye specialists. Totally recommend.👍
Dr. Musaab is a very excellent Doctor for retinal surgery. I had done my Mother's retinal surgery and cataract surgery. His explanation is well-mannered. He gives the best treatment and Guides the best patient. After the surgery there was no pain Alhamdulillah everything was normal. Best Doctor ever for Eye... I would give above a 5star rating if possible...
I have the visit the hospital when my eye vision has gone n become blind my right eye. Dr. Musaab is incredible, it's rare to find a doctor that combines such personal touches and care for a patient. Dr. Musaab is very understanding and listens to your concerns. Dr. Musaab did the surgery, then after surgery, I fell completely relaxed I can see the good result. Thank you so much for helping me get my vision back! I highly recommend
Dr.Musaab is truly incredible. Not only he has taken great care of my mother's eye health, but also he is lovely to speak with at every appointment. He's very understanding and listens to your concerns with patience. We felt at ease and confident after discussing my mother's condition with the Dr. and decided to undergo VR surgery here. The staff is also very friendly and helpful. I am glad to choose this clinic and would highly recommend it to all.
I think one of the best Eye hospital in Hyderabad. Each and every type of lens is explained very well before the treatment. All the insurance schemes are available. Neat surroundings, good hospitality, best staff, and highly recommended...!!!
I had my retina surgery performed by Dr. Musaab and it was a success. After the surgery, I was able to see without any complications. Best retina surgery in Hyderabad. I had trouble with my eyesight, and Dr. Musaab recommended surgery to fix it. I was a little nervous before the surgery, but I was lucky to have a great doctor. The surgery was relatively painless, and I was able to go home on the same day. I'm happy to
If you have an eye problem, no matter where you are in Hyderabad, you must come here. The wait time is extended because, of the number of patients they have every day, but it's not a bother at all because they are friendly with the patients. They don't overcharge or prescribe unnecessary tests, they do the job, and explain really well and patiently. Best eye hospital in Hyderabad. This hospital offers all eye-related problems. They have experienced eye doctors.
I had retina surgery with Dr. Musaab sir at Eye Care Hyderabad. The entire procedure was easy, open, and fantastic. Three weeks after the operation, my vision fully recovered, and words cannot express the feeling I am experiencing. For all retina-related issues, I would definitely recommend Eye Care Hyderabad. Multiple safety precautions are taken to ensure a secure stay—the best Retina Hospital in Hyderabad.